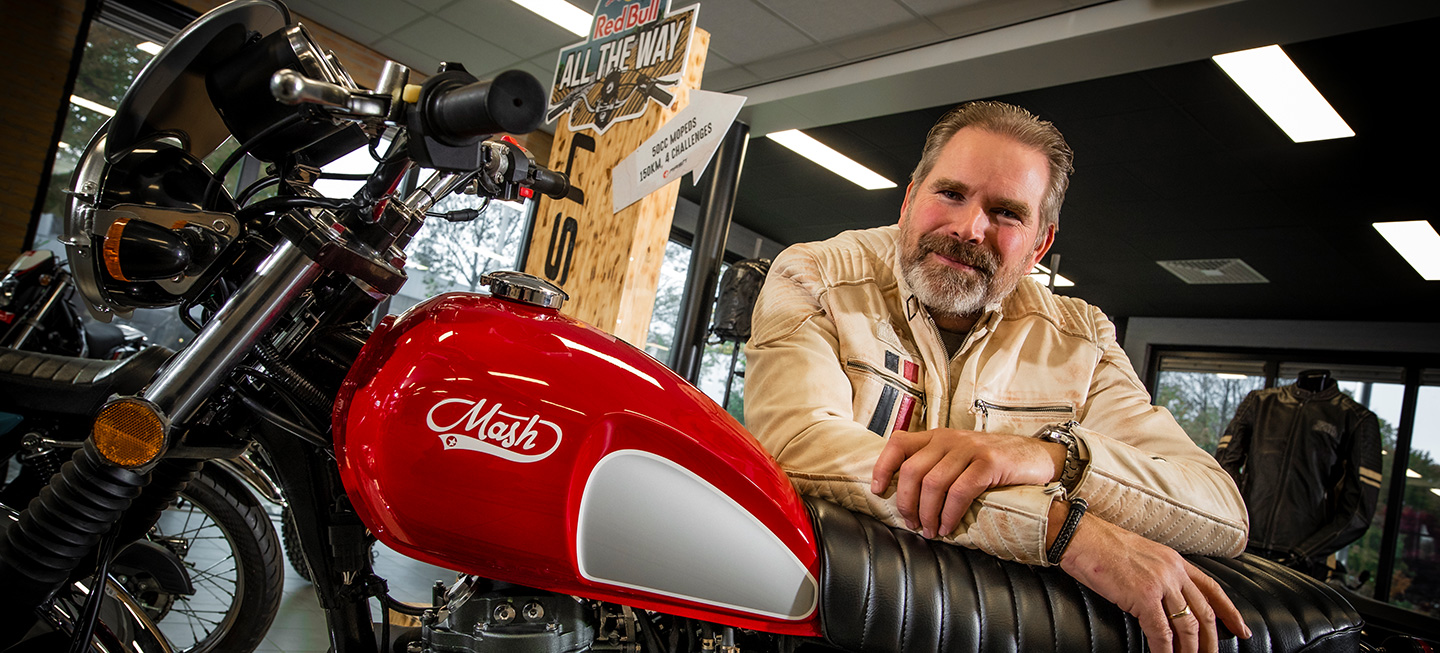 RUN BY MOTORCYCLISTS

FOR MOTORCYCLISTS
Motomondo is a motorcycle import, distribution and marketing group. Headquartered in the Netherlands, the company is centrally and ideally located to serve the markets in the Northern European region. Motomondo serves the market through a well developed and robust network of dealers. In active business for more than 25 years, the company has developed long lasting relationship with dealers across the regions it operates in. The focus is on serving our dealer partners in the smoothest and most transparent way possible. We are constantly investing in staying on the forefront of customer support systems and measure our own success through our dealers success and satisfaction.
Motomondo's success comes from the people that work inside the company. Our colleagues in sales, aftersales, customer support, warehouse, marketing and administration are either petrol heads or cycling enthusiasts (we are in the Netherlands!) or both. We are passionate about mobility and work here because we are extremely enthusiastic about two wheeled activities.
Our enthusiasm reflects in our engagements with our dealers and marketing activities. Motorcycles have the ability to instantly bond people and this is the reason for us to be in this business. We enjoy what we do for a day job and are extremely fortunate to be able to call this "work".


Added Belgium and Luxembourg

Management buyout by Jan Ykema





MotoMorini in 7 countries


Added Belgium and Luxembourg

Management buyout by Jan Ykema





MotoMorini in 7 countries
01
What do we want to achieve?
Transparent Customer Service
We focus our efforts on the satisfactory resolution of customer issues. We are a business that sells motorcycles but also understand the emotion and pride that comes with the ownership of a beautiful motorcycles. Customers buy our motorcycles after careful consideration. Our vision is to ensure they have a long and hassle free ownership experience.
02
How do we achieve this?
Innovation
We have invested in systems that allow us to achieve our goal. Our CRM system ensures our customer conversations are centrally available to both sales and customer support teams. Our cutting edge dealer service portal leaves no stone unturned in making sure that the latest 'webshop' style experience is available to our dealers for ordering spares and warranty resolution.
Please contact us if you would like to know more.
03
Why do we want to achieve this?
Reliability and consistency.
We are extremely proud of the reputation we hold in the market and make every effort to safeguard it. We consistently receive feedback from our dealers when we have done a good job. We most definitely hear from them if we have not done a good job and use these opportunities to ensure we do not create the same issue again. This attitude has rewarded us over time and allowed us to serve our dealers in a reliable and consistent fashion.
This reflects in a satisfied end customer. Our steady expansion across various geographies has been testimony to our success.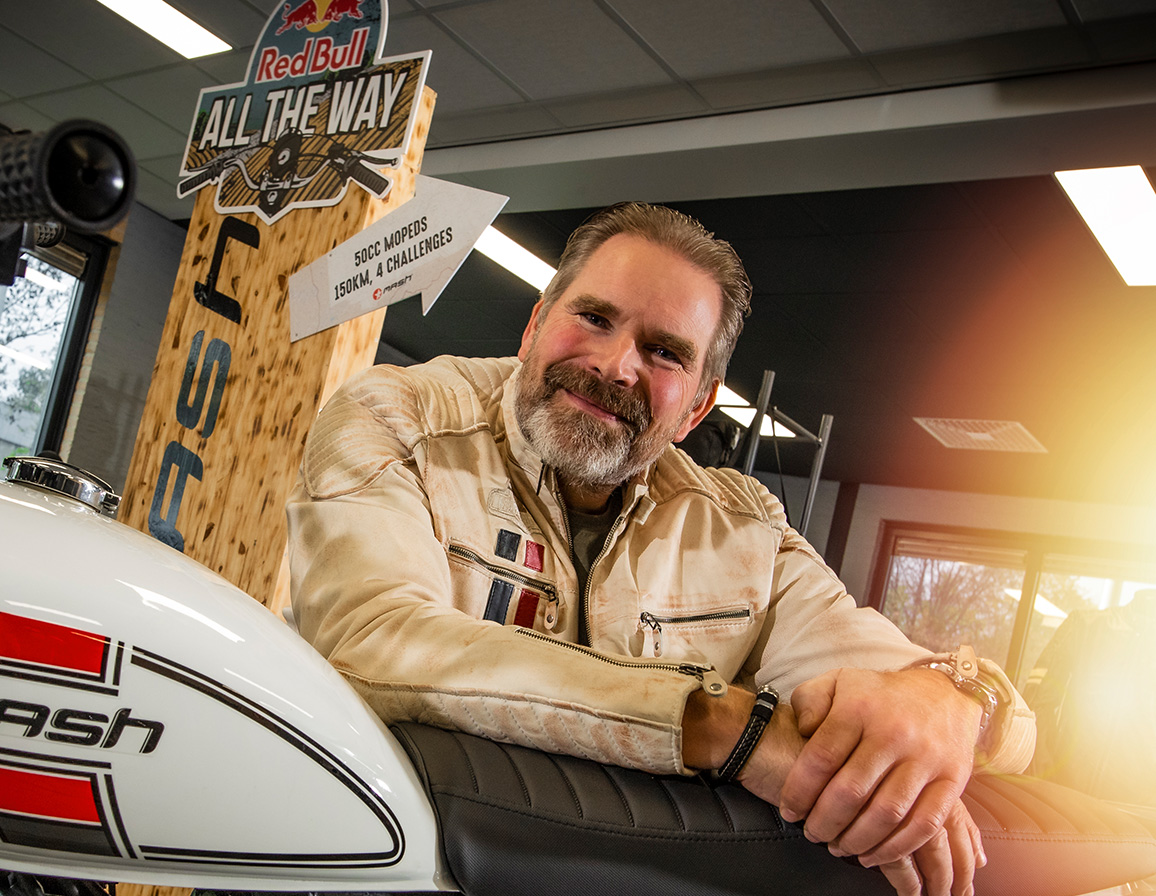 Motomondo's founder Jan Ykema in "de Ondernemer"
Jan Ykema has a mission. With his company MotoMondo, he is working hard to put the motorcycle back on the map as a daily means of transport. As a distributor of Mash, Royal Enfield, Moto Morini among others, he seems to have gold in his hands for this. 
Read the full article here
ARE YOU A MOTORCYCLE DEALER?


DO YOU SEE A BUSINESS OPPORTUNITY IN DEALING WITH MOTOMONDO?
CONTACT US
We look forward to having a conversation with you and speak about the possibilities.