LOOKING FOR A DISTRIBUTOR THAT CARES ABOUT THE SUCCESS OF YOUR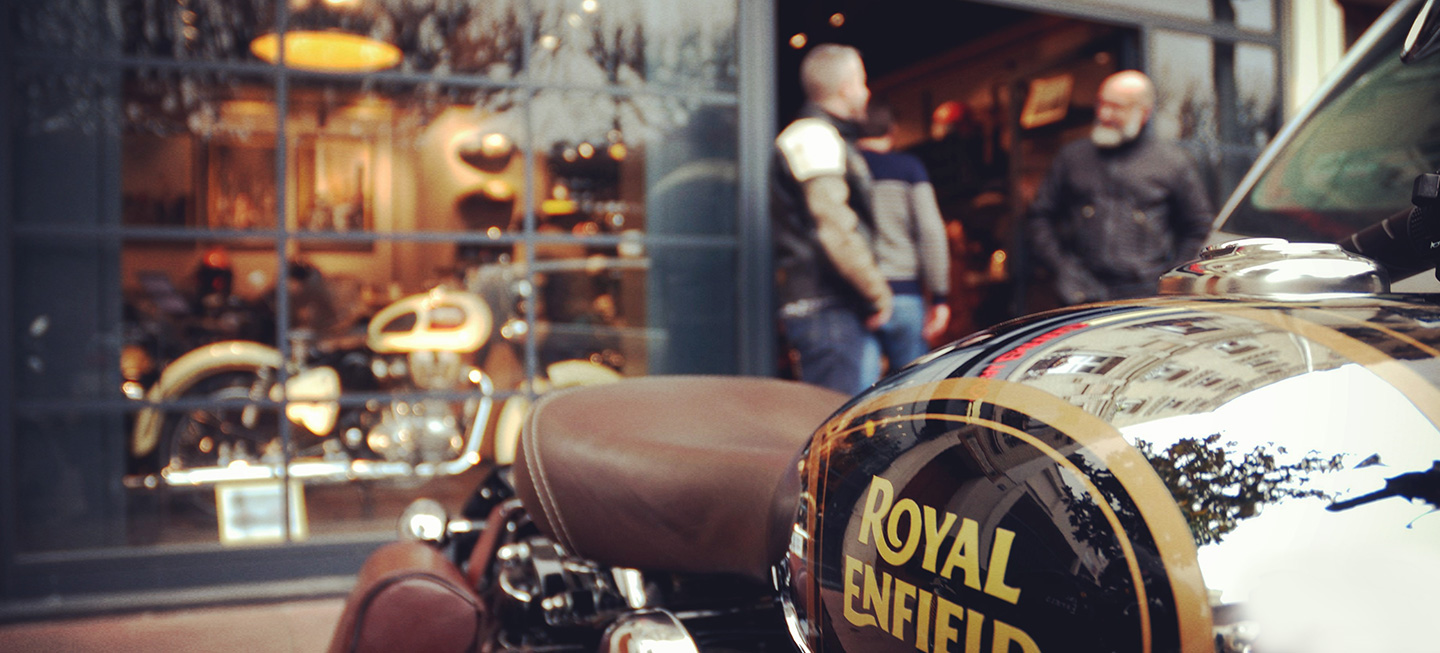 We are a genuine distributor and not a retailer. We do not sell directly and not through owned dealerships. This is because we focus our efforts on doing the best job possible as a motorcycle distributor business. Behind the glitz and glamour of a beautiful customer facing store, we understand the pain and complexity that the workshop goes through. We focus on providing paper free, innovative solution to our dealers so they focus on serving their customer and reduce their administrative work in the background.
WHERE TO FIND OUR


BRANDS IN EUROPE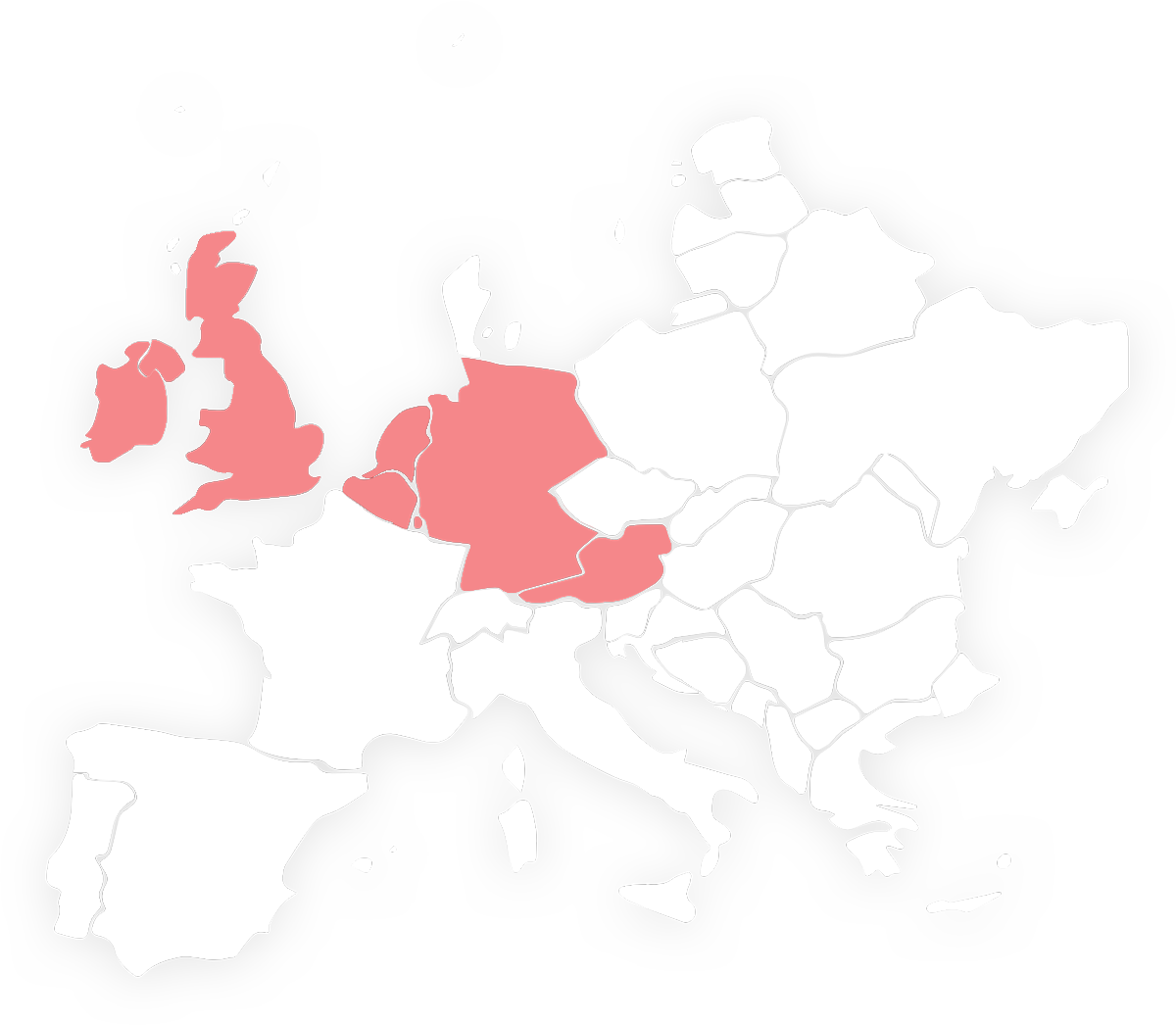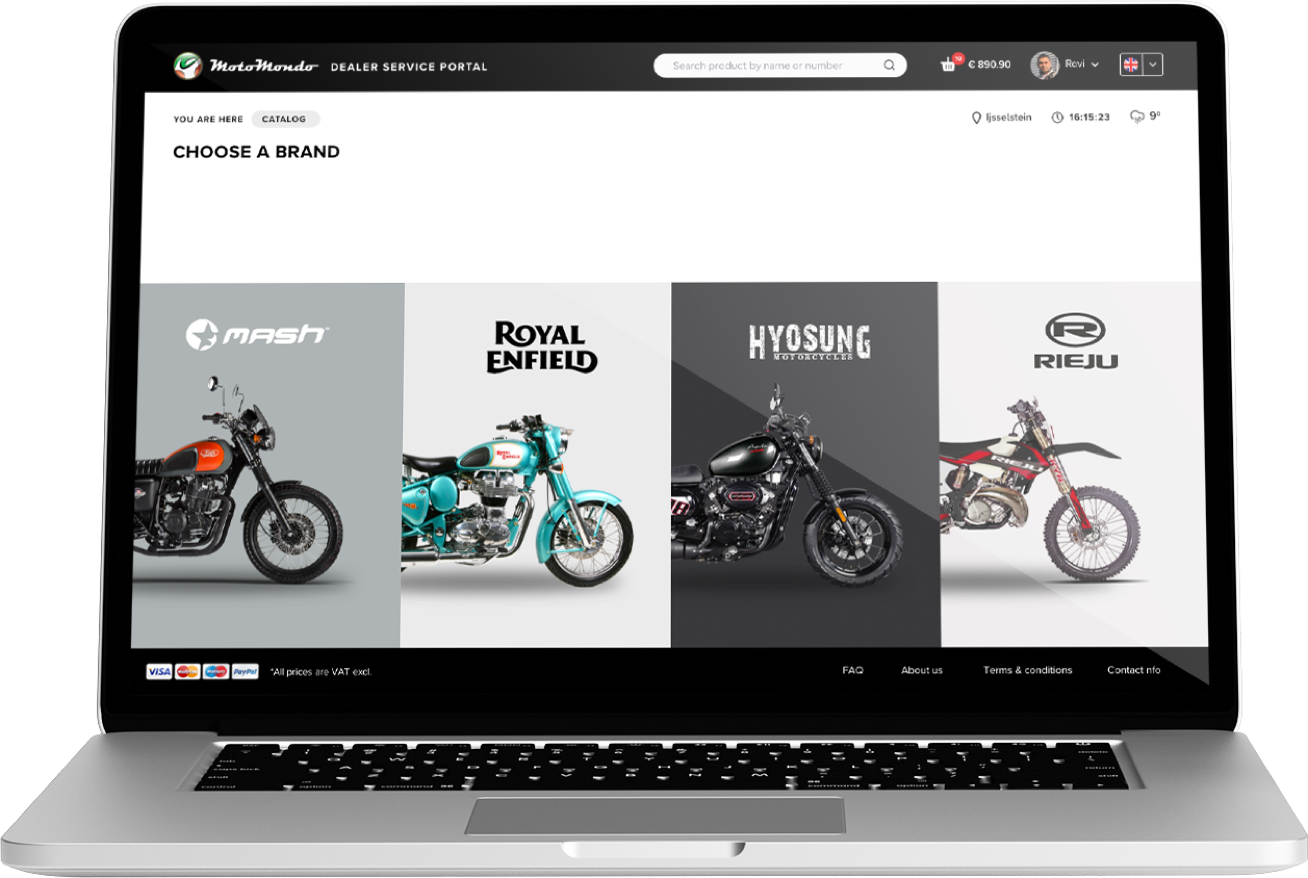 MEET OUR

DEALER SERVICE PORTAL
Our in house dealer service portal has been actively used for the past twelve years. It has been in development for much longer than that. Right from our initial years, we felt the need for a system that would help us achieve our goal of providing clear and transparent information to our dealers. If you are curious and would like to know more, please get in touch with us. 
LOCATE AND ORDER SPARES
We use manufacturer parts catalogues and present them in an easy to use manner with price lists and a direct parts ordering system. We ensure our dealers are able to consistently find relevant and up to date part numbers, including prices and availability.
CLAIM WARRANTY
We provide a single window interface for our dealers of Motomondo. It is a common system for all brands and removes hassle and ambiguity for the dealer while processing their warranty. This clear system allows them to provide clear info to the end customers and provide a transparent service.
MOTORCYCLE ORDER SYTEM
We largely depend on supply from the manufacturer and want to ensure our dealers have clear visibility of motorcycles in our stock. This helps them plan their business and make appropriate commitments to their customers. At the back end, we understand demand and are able to help manufacturers plan their model mix.
BUILD AND CREATE
We endeavour to help make the lives of our dealers smoother. Access to our repository of information from our warranty data and issues we have sorted from other dealers is key for this. We collate the info and make it available in a manner that is easy to consume. We do this with the goal that it saves the dealer workshop team valuable time and frustration in trying to resolve a problem that is new to them.
ARE YOU A MOTORCYCLE DEALER?


DO YOU SEE A BUSINESS OPPORTUNITY IN DEALING WITH MOTOMONDO?
CONTACT US
We look forward to having a conversation with you and speak about the possibilities.